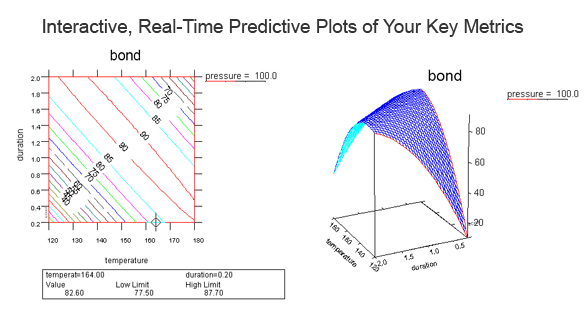 You do not need to be a master mechanic to drive a car with great expertise. The design of the car is what creates the pleasure and elegance in getting where you want to go in comfort and security.
So too, the proper design of the ECHIP software delivers robust capability and user friendliness to experimenters while eliminating the need for a background in statistics.
Unlike the many statistics packages which have shoe-horned DOE into their software, ECHIP was designed from the ground up to be used by researchers. This did not limit the capability of the software, but instead allowed it to be designed so that all users including seasoned statisticians can easily apply the software to their real world problems and not be limited in the complexity of the problems they wish to address.
The ECHIP DOE courses focus on the results-oriented researcher. Over the last 25 years, The ECHIP Workshops have taught thousands of professionals how to successfully apply DOE to their research and development problems. The skills-level workshops gives one the ability to independently address complex experimental problems with confidence in the method AND in the results. Click here to obtain additional information on the software, training, and downloads.
Contact us if you are interested in the software and/or training. A demo version is available for downloading. The savings in time and money in using this software will reimburse your investment many times over with the first use.